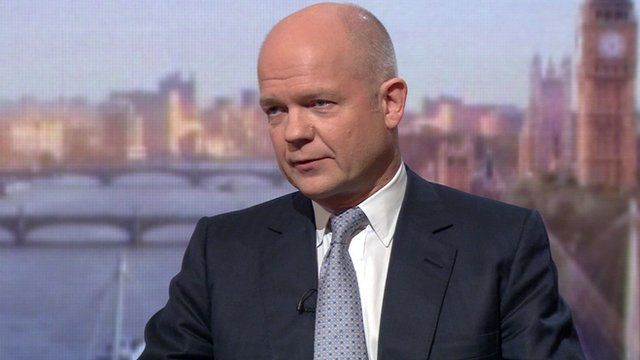 Video
William Hague 'won't rule out' arming Syrian rebels
Britain "won't rule out" arming Syrian rebels if a diplomatic solution to the crisis in the region cannot be reached, William Hague has said.
Speaking on The Andrew Marr Show, the foreign secretary said he would be announcing more non-lethal aid for opposition forces - but may provide weapons in the future.
"You can reach the point eventually where humanitarian need is so great... that you have to do something new in order to save lives," Mr Hague added.
In an interview with the Sunday Times, the Syrian President Bashar al-Assad accused the British government of being "naive" in its approach to the conflict.
But Mr Hague said: "I think this will go down as one of the most delusional interviews that any national leader has given in modern times."
Go to next video: UK pledges £21m in aid for Syria