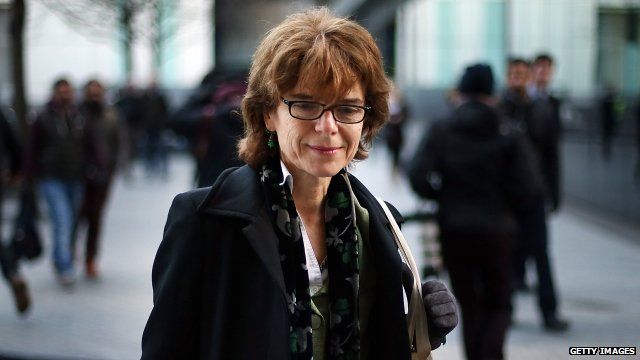 Video
Woolf: Firm judgement on Vicky Pryce cannot be formed
The jury trying Chris Huhne's former wife Vicky Pryce has failed to reach a verdict on a charge relating to speeding points she took for the ex-minister 10 years ago.
Ms Pryce, 60, of Clapham, London, faces a retrial before a new jury on Monday.
Lord Woolf, who was the Lord Chief Justice of England and Wales for five years, told the Today programme: "I certainly would not want to condemn our well-tried jury system on the basis of one particular case.
"Our jury system is such an important part of our trial system. It has the great advantage that the ordinary public is deeply involved in it.
"But the ordinary public are very mixed, they'll be different types of people. And it seems to me that on the basis of this case, any firm judgement just cannot be formed."
Ken Macdonald, the former director of public prosecutions, told the Today programme: "I think it's the greatest strength of our system that we bring citizens, members of the public into our heart."
He added: "We perhaps ought to allow [researchers] a bit more access to jury reasoning than we do. I think it's impossible for researchers to conduct any kind of examination at any time into what has gone on in jury rooms in other jurisdictions."
First broadcast on BBC Radio 4's Today programme on Thursday 21 February 2013.