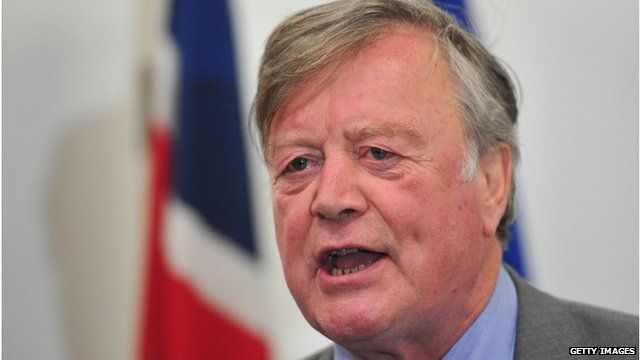 Video
Ken Clarke: Leaving EU would be catastrophic
Britain's membership of the European Union is a divisive issue, but many Conservative and Labour ministers are in agreement that the UK should remain within it.
Conservative cabinet minister Ken Clarke said on Wednesday that Britain leaving the EU would be a "fatal mistake".
He and Labour's Peter Mandelson have now come together to form the Centre for British Influence.
Its objective is to persuade the public to vote yes when asked in the promised referendum whether they want to stay in the EU.
Speaking to the Today programme, Mr Clarke said: "[Britain leaving the EU] would be pretty catastrophic I think, which is why there are only about 50 members of Parliament who want to leave.
"The idea that in the modern world that we somehow start abandoning the economic and political benefits that we can get, and that we the British stop being active and leading in our role there, is pretty unthinkable.
"There's a broad range of opinion inside the [Conservative] party. The number of people that want to leave the European Union is quite tiny, they get a disproportionate amount of attention."
First broadcast on BBC Radio 4's Today Programme on Thursday 31 January 2013.