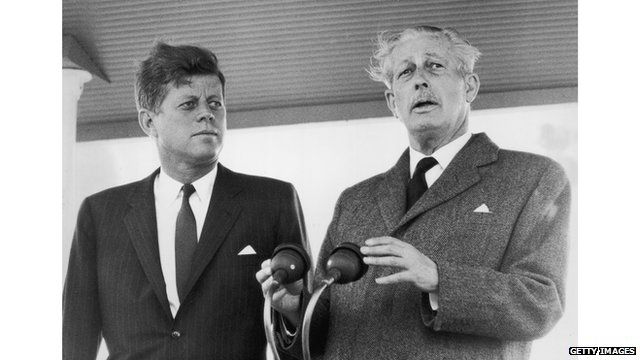 Video
Marking the 50th anniversary of a momentous year
It is 50 years since one of the most event-filled British political years of recent times.
In 1963 the Labour leader Hugh Gaitskill died suddenly - with Harold Wilson elected as his successor. The Prime Minister Harold Macmillan resigned on health grounds, to be replaced by Sir Alec Douglas Home.
There was also the Profumo affair, the assassination of JFK and the Beatles' first album.
Alicia McCarthy met three people well placed to reflect on events 50 years ago.
The Conservative peer, Lord Carrington, was well into his government career starting the year as First Lord of the Admiralty under Macmillan and ending up in the cabinet as Leader of the Lords under Home.
Lord Donoughue was lecturing at the LSE in 1963 - very much a Gaitskell supporter he was later to become Harold Wilson's policy advisor and a minister.
And Lord Hennessy - one of Britain's best-known constitutional historians is very much the youngster - a grammar school onlooker as the dramas of 1963 unfolded.