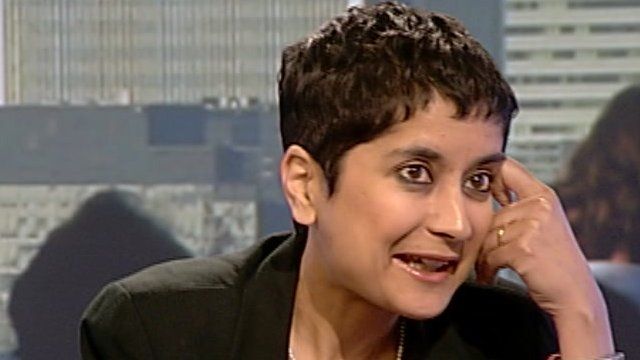 Video
Women in business: Matthew Hancock and Shami Chakrabarti
The British Parliament has rejected an EU bid for all major companies to have at least 40% women non-executive directors by 2020.
Lord Davies of Abersoch wrote a report in 2011 on the issue and the government has since pursued a voluntary, business-led approach to improving gender balance.
The proposal was debated in the Commons on Monday, where Conservative Business Minister Matthew Hancock spoke - before he debated with Liberty directory Shami Chakrabarti in the Daily Politics studio about how to get more women into UK boardrooms.
MORE FROM THE DAILY POLITICS
More clips and news on our BBC website; 'like' us on Facebook page; watch the Sunday Interviews with Andrew Neil, follow us on Twitter or watch us on BBC iPlayer