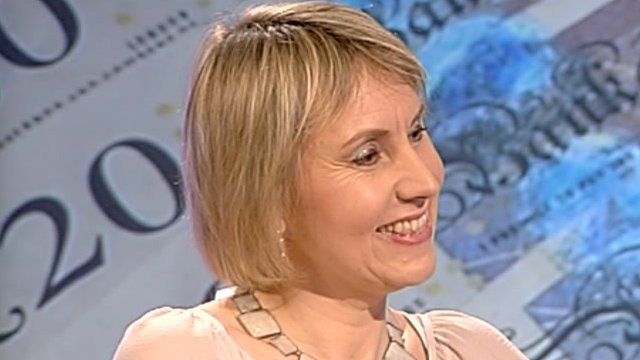 Video
Louise Cooper on UK AAA-rating and triple-dip recession
City analyst Louise Cooper said there was a "strong possibility" of a triple-dip recession in the UK, adding it was "almost guaranteed" Britain would lose its AAA-credit rating and could probably drop another notch.
And she claimed politicians were "rubbish at creating jobs or determining where an economy should grow" as she debated the economy with Conservative Cheryl Gillan, Labour's Tessa Jowell and Liberal Democrat Menzies Campbell.
MORE FROM THE DAILY POLITICS
More clips and news on our BBC website; 'like' us on Facebook page; watch the Sunday Interviews with Andrew Neil, follow us on Twitter or watch us on BBC iPlaye
Go to next video: Debt v deficit: What is the difference?