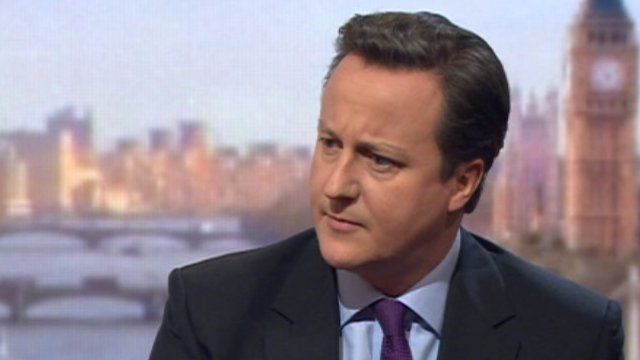 Video
Half way through
Two and a bit years to go.
Will the coalition limp to May 2015, damaged and rife with bickering, running out of steam?
Or zoom along purposefully, buzzing with ideas, on a full tank of petrol?
No prizes for guessing which of these is David Cameron 's favoured scenario as he and the deputy Prime Minister Nick Clegg prepare to unveil the coalition mid-term review on Monday.
The Political Editor of the Spectator James Forsyth joined me in the studio earlier to look ahead to the coming week. Did he expect any new concrete proposals to be unveiled tomorrow?
This interview was broadcast on Sunday 6th January on BBC Radio 4's The Westminster Hour.