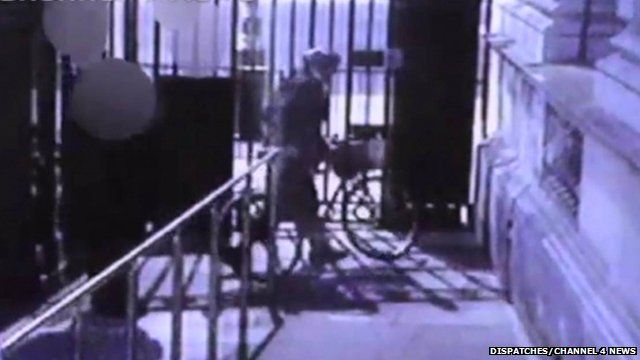 Video
'Pleb' row: Andrew Mitchell calls for full inquiry
A serving police officer is facing allegations that he fabricated evidence against a the former government chief whip, Andrew Mitchell.
In September, Mr Mitchell was accused of calling police officers plebs for refusing to let him cycle out of the Downing Street gates.
He had always denied the allegations, but the officers' account was then backed up by an eyewitness statement, purporting to be from a member of the public.
A Channel 4 News and Dispatches investigation has revealed that the witness was in fact a police officer, and he was never there.
CCTV footage of the incident also appears to throw some doubt on the claims.
An officer has been arrested and No 10 has called for the police to "get to the bottom of this as a matter of urgency".
Nick Robinson reports.
Go to next video: Met boss warns on 'pleb' case arrest