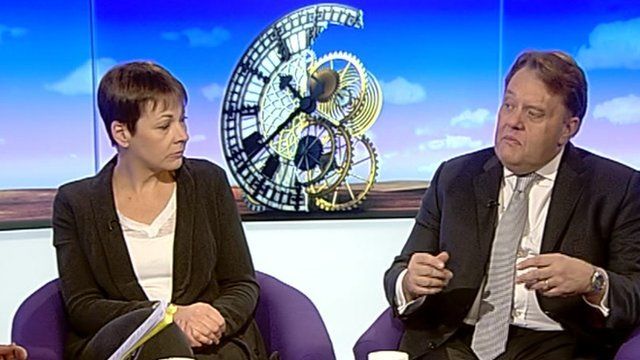 Video
Nuclear power: Caroline Lucas and John Hayes
Green MP Caroline Lucas said she would not rule out nuclear power but it was "uneconomic unsafe and unnecessary' and Britain should be investing in energy efficiency.
Conservative Energy Minister John Hayes said nuclear had given Britain between 20% and 30% of its power. and it could offer secure energy, skills and jobs.
The pair debated power sources after watching a Daily Politics film on how the Green Party should reconsider some of its policies.
MORE FROM THE DAILY POLITICS
More clips and news on our BBC website; 'like' us on Facebook; follow us on Twitter
Go to next video: Hunterston B to operate until 2023