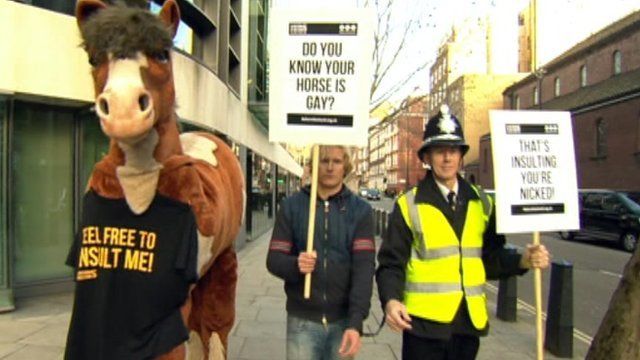 Video
Public Order Act: Rowan Atkinson and Peter Tatchell
Strange alliances have been formed to call for a change in the law to allow people to insult each other without fear of prosecution.
Peter Tatchell dressed as a policeman to highlight the cause, and the actor Rowan Atkinson recalled his 30-year-old comedy sketches with apparent similarities to modern court cases.
Real-life arrests under Section 5 of the Public Order Act have followed someone barking at a dog, and another asking if a horse was gay. The rule was aimed at football hooligans using insulting words or behaviour.
Wrong to shout woof or call a horse gay?
MORE FROM THE DAILY POLITICS
More clips and news on our BBC website; 'like' us on Facebook; follow us on Twitter