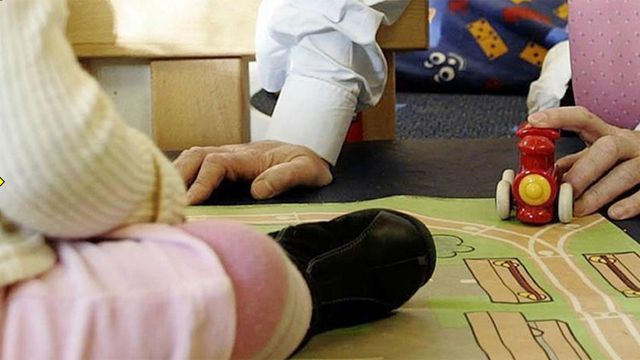 Video
Ministers 'plan childcare change'
The UK government is planning to announce it is making changes to how much childcare costs in England and Wales, BBC Newsnight understands. The plans are believed to include the Conservatives' aspiration to make some provisions tax deductible, as well as changes to both the qualifications of childminders, and the number of children they are permitted to care for.
The measures are being driven by Downing Street as it seeks to overhaul how childcare is provided and funded, sources say, and are set to be announced by David Cameron and Nick Clegg in January 2013.
Allegra Stratton reports.
Read more Ministers 'plan childcare change'