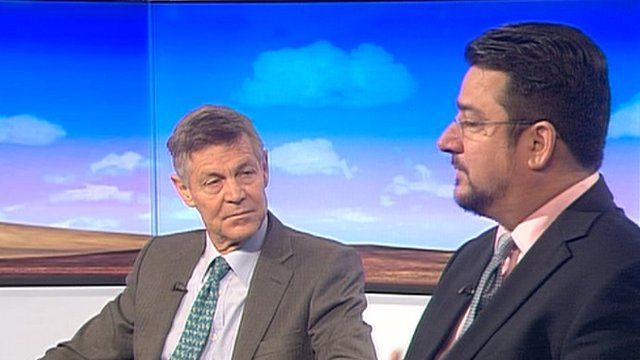 Video
Matthew Parris and blogger Guido Fawkes on newspaper sales
Printed national newspapers will be dead within 20 years, while free papers and newspaper web sites were a "transitional phenomenon" gone in 15 years, said the Times columnist and former MP Matthew Parris.
He was debating the future of newspapers and how to make online services make money, with the blogger Paul Staines, better known as Guido Fawkes, who said online sites with good stories were taking readers away from the traditional press.
They spoke after watching a Daily Politics film on how media figures see the future of their industry.
MORE FROM THE DAILY POLITICS
More clips on our BBC website; 'like' us on Facebook page; follow us on Twitter or watch full programmes from the last seven days via BBC iPlayer.
Go to next video: Can the printed newspaper survive?