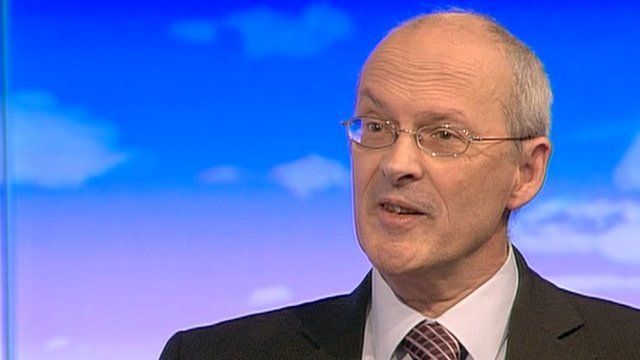 Video
Green Belt and house building: John Hoad on Nick Boles comments
The Campaign to Protect Rural England said a minister's bid to open up more land to housing was dramatic, and that government figures were "problematic" offering "mixed messages".
John Hoad said there was already enough land for 1.5 million houses on brownfield sites across England, which should be used first.
He was responding to a call from Conservative Planning Minister Nick Boles to build houses on open land and with commitments to protect the green belt.
Conservative MP Matthew Hancock said housing should be built "where people want it" as he explained how two towns in his Suffolk constituency wanted more homes, but another did not want any more.
MORE FROM THE DAILY POLITICS
More clips on our BBC website; 'like' us on Facebook page; follow us on Twitter or watch full programmes from the last seven days via BBC iPlayer.
Go to next video: Tory vs Tory in beauty spot plan row