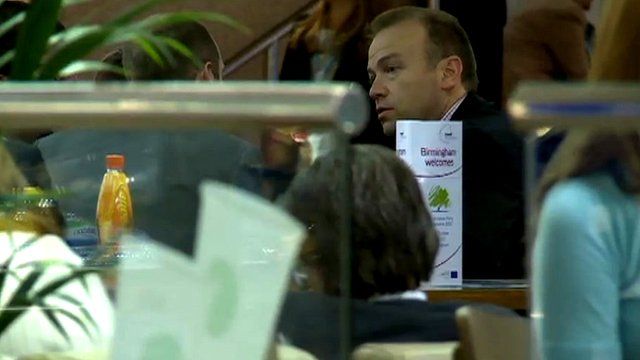 Video
Tory MP denies 'secret plan' to encourage rival in Corby by-election
A Tory MP has denied persuading another candidate to run against the party in the Corby by-election.
In a statement, Chris Heaton-Harris said he was guilty of "bragging" but "the implication that I choreographed any sort of 'secret plan' is simply not the case and I apologise if that is the impression given."
Mr Heaton-Harris, who is running the Tory campaign in Corby, was secretly recorded at last month's Conservative conference by Greenpeace activists posing as lobbyists.
In the recording, which was edited and provided by Greenpeace, he was heard saying he "suggested" James Delingpole, a critic of wind farms, put himself forward as an independent to push the issue up the agenda and "cause some hassle" during the campaign.
Mr Delingpole ultimately decided not to stand in the election.
A spokesman for the Conservatives said while Mr Heaton-Harris would have spoken to Mr Delingpole "like all parties talk to each other" he strongly denied encouraging Mr Delingpole to stand or helping his campaign.
There are 14 candidates standing in Corby. Polling stations will be open from 07:00 GMT to 22:00 GMT on Thursday.