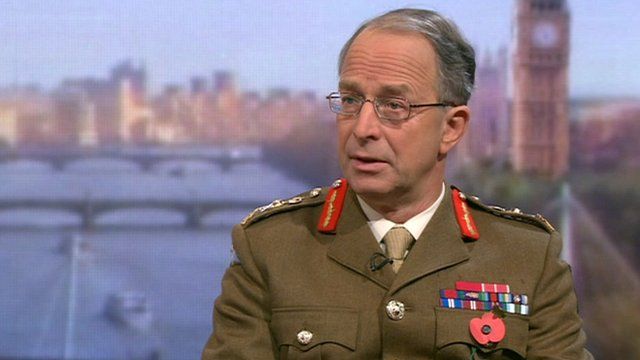 Video
Chief of Defence Staff says intervention in Syria 'not impossible'
Chief of Defence Staff General Sir David Richards has said that British military intervention in Syria is "certainly something we've got to look at".
Speaking on The Andrew Marr Show, the Defence Chief said that the Syrian humanitarian situation will deteriorate and that "may well provoke cause to intervene in a limited way".
General Richards stressed that the international community and political leaders need to decide the way forward before defence staff can act, and that the main focus should be to contain the crisis so that it doesn't spill over into other countries in the region.