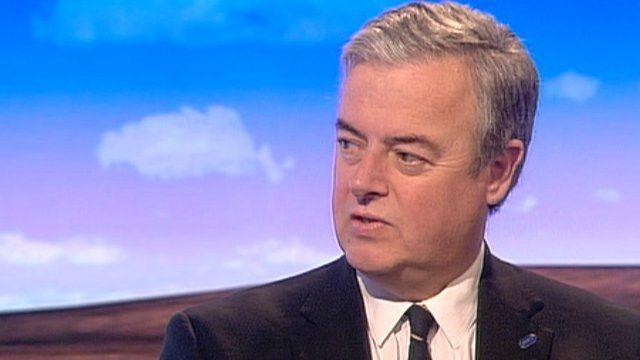 Video
Badger cull: RSPCA's Gavin Grant calls for vaccinations
The RSPCA called for badgers in England to be given a vaccine against TB and for the UK government to call on Europe to back a vaccination of cattle.
Chief executive Gavin Grant claimed the government policy "totally lacks compassion" after it announced a delay to a planned cull of badgers in England until next summer.
Mr Grant said the number of cattle infected by Bovine TB had fallen over the last three years, and the RSPCA cared about both badgers and cattle.
Jack Straw MP, who chaired a cabinet committee looking at a cull or vaccination under the last Labour government, reckoned that "vaccination was the answer".
MORE FROM THE DAILY POLITICS
More clips on our BBC website; 'like' us on Facebook page; follow us on Twitter or watch full programmes from the last seven days via BBC iPlayer
Go to next video: Fmr advisor: 'Culling alone no solution'