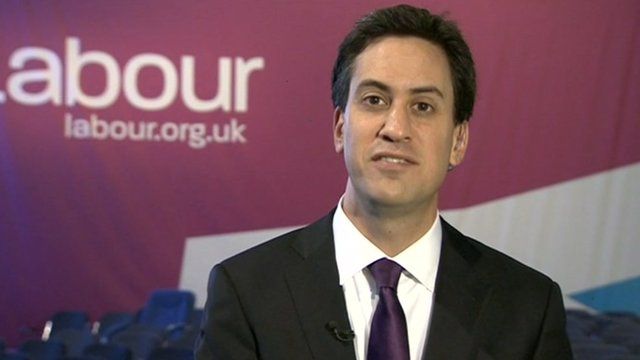 Video
Ed Miliband defends David Cameron tax claims
Ed Miliband has defended claims in his conference speech that David Cameron would personally benefit from an income tax "cut for millionaires".
The Labour leader suggested the prime minister would be among thousands of people receiving a cheque for £40,000 as a result in the cut in the 50p rate.
He told the BBC he was not questioning Mr Cameron's "background or worth".
But he said it was fair to ask the prime minister to "come clean" about whether he stood to gain himself.