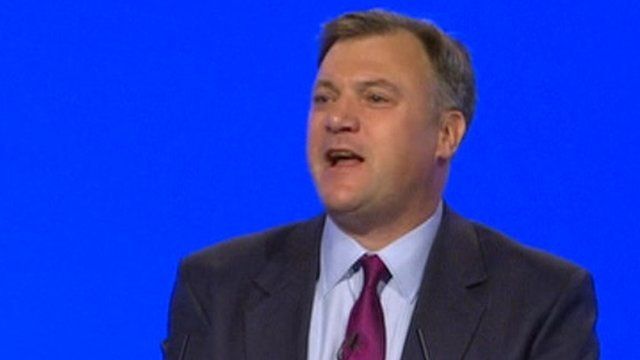 Video
Labour conference: Ed Balls on cuts, taxes and spending
The shadow chancellor said Labour "can't make any commitments now", adding that he could not promise to reverse coalition spending cuts or tax rises.
Ed Balls told the party conference in Manchester that "hard times are going to last longer than any of us hoped" and he would not make promises he could not keep.
He said there would be "no post-election spending spree" but there would be a "long-term plan to support the most vulnerable in our society".
MORE FROM THE DAILY POLITICS
More clips and news on our BBC website; 'like' us on Facebook page; follow us on Twitter
Go to next video: Balls calls for stamp duty break