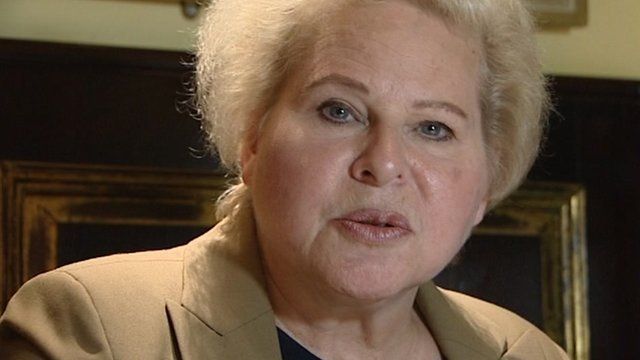 Video
Janet Daley: Conservative Party becomes Nasty Party
Andrew Mitchell has rarely been out of the news since using - or not using - the 'pleb' word at a police officer outside Downing Street. This is a sign, claimed Janet Daley, that the Conservative Party is still the Nasty Party .
The Sunday Telegraph columnist reckoned the Chief Whip's actions were another example of something people have come to expect from the party, and some Tories can be "bloody difficult people to like".
She then debated the issue on This Week with Andrew Neil, Michael Portillo and Jacqui Smith watch that here (for UK viewers via iPlayer)
MORE FROM THIS WEEK
More clips and news on our BBC website; 'like' us on Facebook page; follow us on Twitter and watch full programmes on BBC iPlayer
Go to next video: Could the Lib Dem wealth tax work?