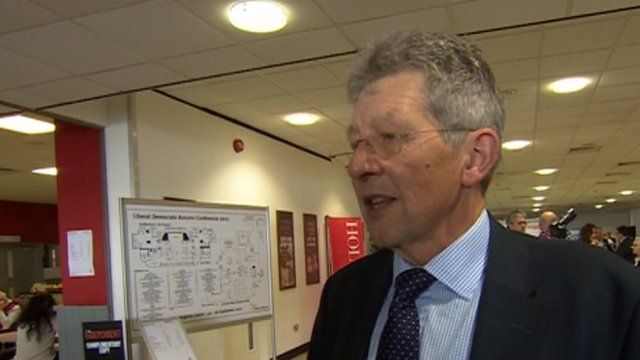 Video
MP Don Foster: 'I don't need a fuel allowance'
Liberal Democrat MP Don Foster has spoken up in favour of curbing age-related universal benefits for wealthy pensioners.
Speaking in Brighton, he said he did not need a winter fuel allowance and suggested that other pensioners with substantial assets or salaries should also not receive it.
Meanwhile, leader Nick Clegg has said that benefits such as the winter fuel allowances, free TV licences and free bus passes should be the subject of debate.
The proposals could form part of the Lib Dems' manifesto, but would not be implemented until after the next election.
Go to next video: Clegg's verdict on spoof apology video