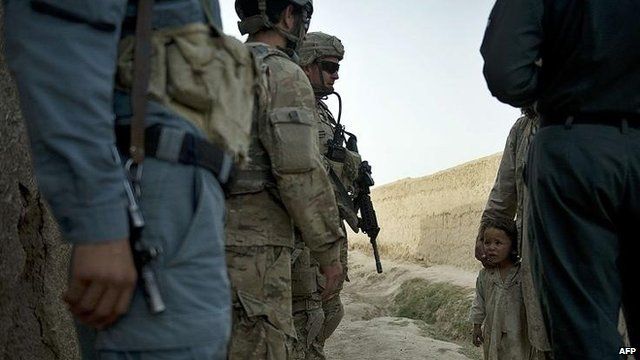 Video
UK defence secretary insists 'Afghan strategy unchanged'
Defence Secretary Philip Hammond, has told MPs that there has been no change in strategy in Afghanistan and that British military operations there will continue "substantially unchanged".
Mr Hammond was summoned to the Commons after Nato announced that it was temporarily restricting its missions with Afghan security forces.
Joint patrols will be evaluated case by case. More than 50 Nato troops have been killed by Afghan soldiers and police this year, including two British soldiers at the weekend.
Caroline Wyatt reports.
Go to next video: Nato restricts Afghan operations