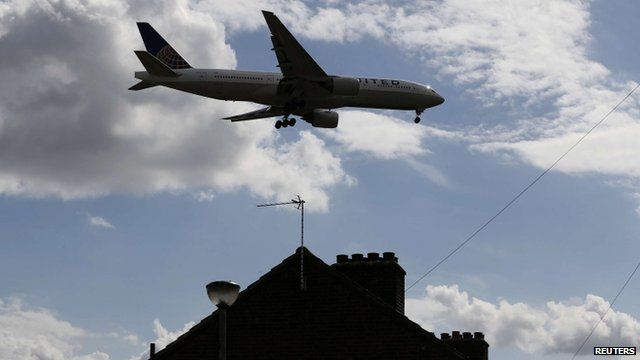 Video
Heathrow: Government to study airport expansion plans
The government is to look at ways to expand the UK's airport capacity, amid suggestions the prime minister will perform a U-turn on his pledge not to build a third runway at Heathrow.
A commission chaired by ex-Financial Services Authority boss Sir Howard Davies will also consider a new airport to the east of London. The commission will report after the next election - in 2015.
London Mayor Boris Johnson, who opposes expanding Heathrow, called the government's move a "fudge".
Earlier on Wednesday David Cameron's newly reshuffled cabinet held its first meeting at Downing Street.
Nick Robinson reports.
Go to next video: Boris Johnson: 'Rule out runway'