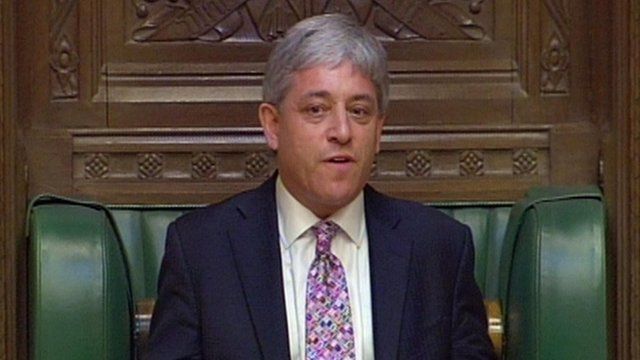 Video
Speaker John Bercow hits back at 'embittered' critics
The Speaker of the House of Commons has hit back at critics, describing the MPs who continue to brief against him as "embittered and resentful".
John Bercow said he does not bear a grudge against those who do not like him, or voted against him taking office.
He told Becky Milligan on Radio Four's The World at One about allowing a Labour MP Chris Bryant to brand Culture Secretary Jeremy Hunt a liar and calling the prime minister before the Commons.
Go to next video: Chief Whip regrets clash with speaker