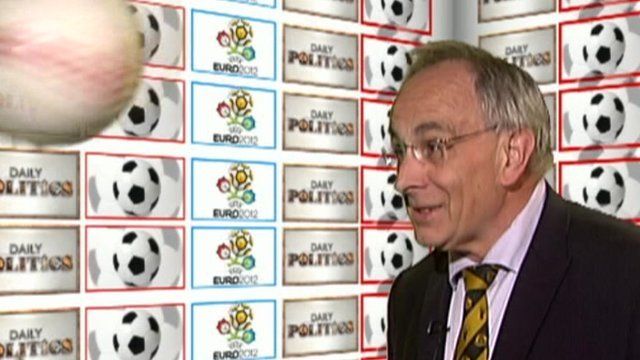 Video
Euro 2012: football messages from MPs on Europe
Last-minute triumph for the Greek right-wing, Germany giving nothing away and plucky England ploughing their own furrow and just about staying in the game.
The Daily Politics mixed up football and politics to ask Everton fan and Labour MP Andy Burnham, Manchester City fan and Lib Dem MP John Leech, along with the Sven Goran-Eriksson lookalike and Conservative MP Peter Bone, to give their predictions on the future of Europe on and off the field.
MORE FROM THE DAILY POLITICS
More clips and news on our BBC website; 'like' us on Facebook page; follow us on Twitter
Go to next video: Why can't girls play football asks MP?