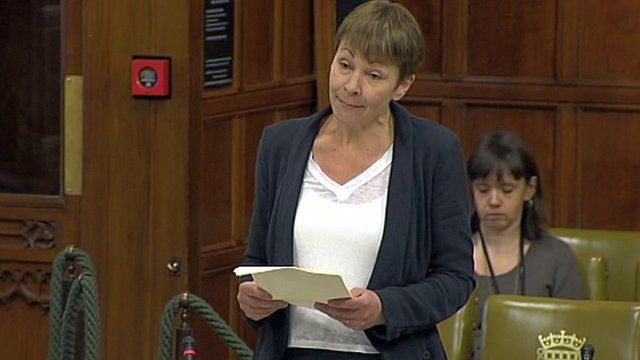 Video
Green MP Caroline Lucas names undercover officer as shop fire bomber
Leader of the Green Party, Caroline Lucas MP, has used her parliamentary privilege to name a former undercover policeman - Bob Lambert - as being responsible for a fire-bomb attack on a Debenhams store in Harrow, in Middlesex.
Ms Lucas said Mr Lambert had infiltrated the Animal Liberation Front and a fellow ALF activist involved in a separate fire-bomb attack, named the officer as being responsible for the Harrow attack.
In a statement to the Guardian newspaper Mr Lambert said: "It was necessary to create the false impression that I was a committed animal rights extremist to gain intelligence so as to disrupt serious criminal conspiracies. However, I did not commit serious crime such as 'planting an incendiary device at the [Debenhams] Harrow store'."