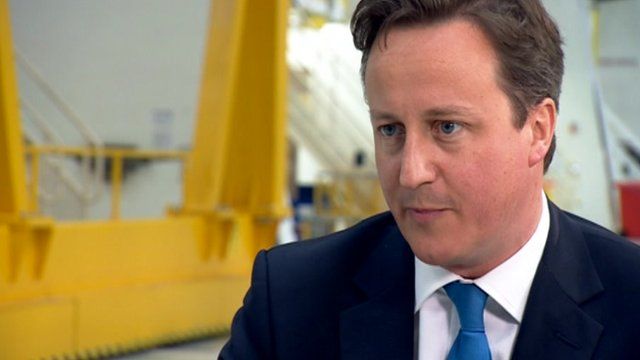 Video
Cameron: 'I don't agree with arrogant posh boy claim'
Prime Minister David Cameron has said he doesn't agree with claims by a Conservative MP that he and Chancellor George Osborne are "arrogant posh boys".
He told the BBC's Nick Robinson that he is not out of touch, knows the price of a pint of milk and "does a lot of my own shopping".
Earlier this year, Mid-Bedfordshire MP Nadine Dorries told the Financial Times that government policy was "being run by two public school boys who don't know what it's like to go to the supermarket and have to put things back on the shelves because they can't afford it for their children's lunch boxes".
Go to next video: PM has 'no remorse, contrition or passion'