Media player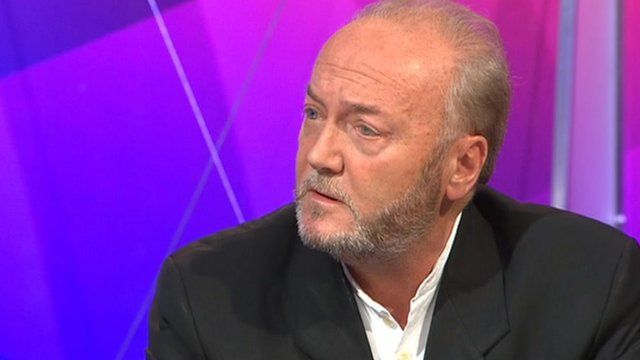 Media playback is unsupported on your device
Video
Galloway confronted over Assad comments
Discussing the legal action against ex-foreign secretary Jack Straw by a Libyan military commander, Respect MP George Galloway and the Times columnist David Aaronovitch have a heated exchange about political allegiance.
Abdel Hakim Belhadj claims CIA agents took him from Thailand to Gaddafi-led Libya, via UK-controlled Diego Garcia.
Lawyers have served papers on Mr Straw after the Sunday Times reported claims that he allowed this to happen.
UK ministers have denied any complicity in rendition or torture and Mr Straw did not comment further.
Watch more on the Question Time website.