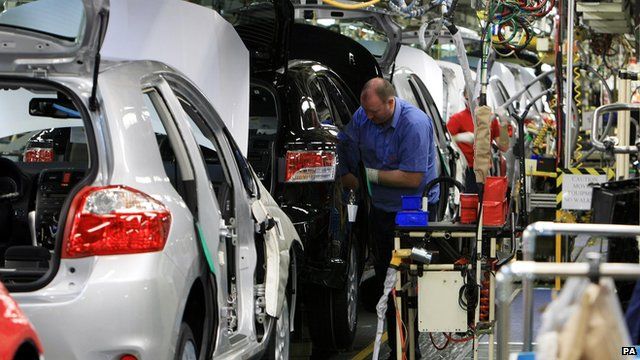 Video
Trade body says there is not enough focus on manufacturing
The EEF's Chief Executive Terry Scooler told BBC Radio 5 live Wake Up To Money that the government does not seem to have devoted anything like as thought to getting the economy going as it had to cutting the deficit, despite Nissan announcing the creation of more jobs after government funding.
Labour leader Ed Miliband has called for more "patriotism" in manufacturing to help boost the British economy.
Speaking at the annual conference of engineering trade body the EEF, he said protectionism should be avoided for trade to succeed.
To hear other 5 live interviews, please visit the best bits page.