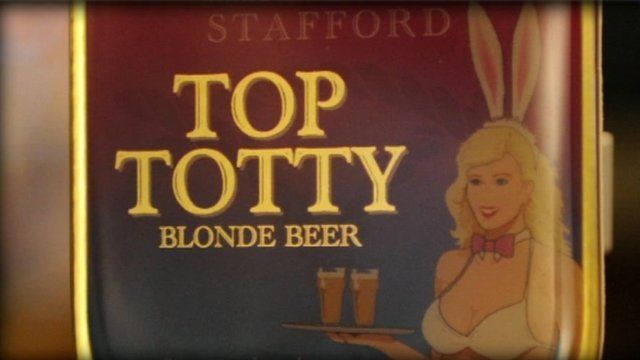 Video
House of Commons Top Totty and Kangaroo Court beers
The marketing of the Top Totty beer which has been dropped from the House of Commons Strangers' Bar was "nothing worse than you would see on a saucy postcard", said Andrew Griffiths MP.
The chairman of the cross-party beer group and Anne McIntosh MP debated the beer whose pumps feature a scantily-clad blonde woman with bunny ears.
Giles Dilnot reports from College Green in Westminster on the ban inspired by shadow equalities minister Kate Green. It has been replaced by the Kangaroo Court beer.
MORE FROM THE DAILY POLITICS
More clips and news on our BBC website; 'like' us on Facebook; follow us on Twitter
Go to next video: Time to sell off Westminster wine?