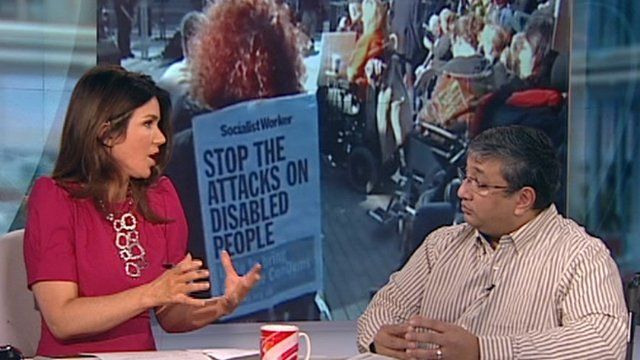 Video
Campaigners protest in London over disability cuts
Activists campaigning for people with disabilities are carrying out what they are calling a "disruptive act of civil disobedience" in London today to protest against the government's Welfare Reform Bill.
The campaigners from disability groups and the group, UK Uncut argue that the new policies will cause hundreds of thousands of families to lose their homes or become "imprisoned" inside.
The government argues that the universal credit will create a simpler and fairer system of support for disabled people.
Adam Lotun from the campaign group Disabled People Against Cuts spoke to BBC Breakfast about why he is attending the protest.