Media player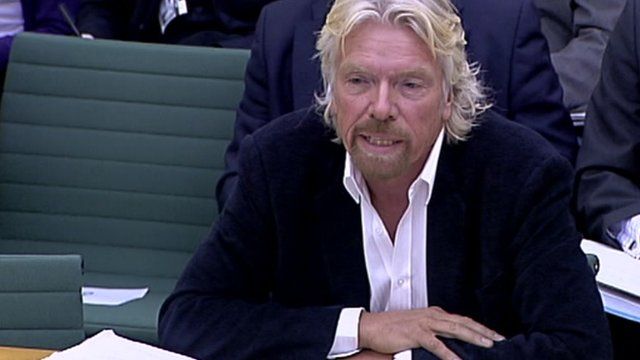 Media playback is unsupported on your device
Video
Sir Richard Branson welcomes drug mule 'leniency'
Sir Richard Branson has welcomed a move to give "drug mules" more lenient sentences than those given to people heavily involved in the drugs trade.
Sir Richard is a member of the Global Commission on Drugs Policy, which recently published a report saying the war on drugs had failed and calling for the legalisation of some substances.
Speaking at a Home Affairs Select Committee on drugs policy, he said the Commission "feels that mules should be treated more leniently than the people behind the mules who often resort to violence and major criminal activities".