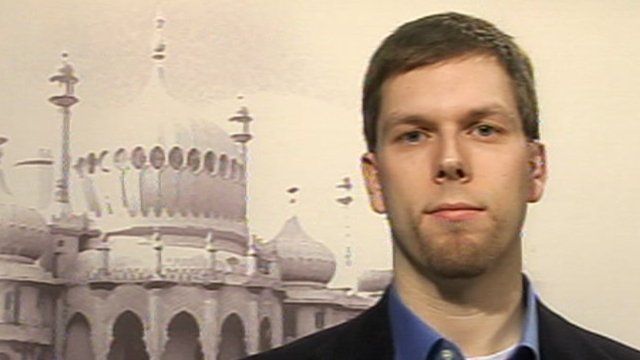 Video
Council tax freezes is 'gimmick' says Brighton councillor
A Green councillor explained why his party will put up council tax in Brighton and Hove by 57p rather than accept a government offer to lower bills.
Communities Secretary Eric Pickles has offered central government money to local authorities not to raise council tax, but several have chosen to reject the offer.
Brighton and Hove's finance and central services spokesman Jason Kitcat explained why he thought the council would be worse off it if took the money.
MORE FROM THE DAILY POLITICS
More clips and news on our BBC website; 'like' us on Facebook page; follow us on Twitter
Go to next video: Councils have 'moral duty' on tax