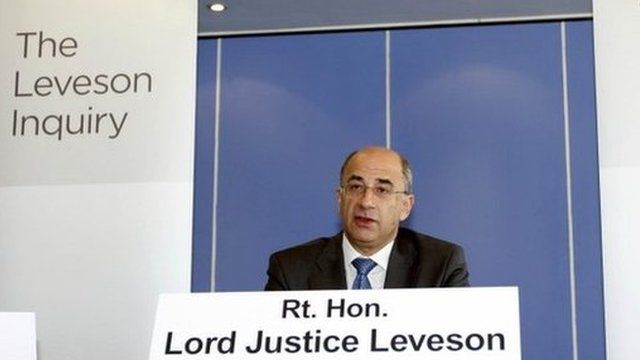 Video
Live coverage of Leveson Inquiry
Live coverage of the Leveson Inquiry.
The inquiry will resume at 10am. Appearing before the inquiry:
•John Battle, Channel 4 news
•Jim Gray, ITN
•Lord Patten, chairman of the BBC Trust
•Mark Thompson, director-general of the BBC
The inquiry is into the culture, practice and ethics of the press.
Prime Minister David Cameron set up the inquiry after the News of the World admitted intercepting voicemail messages of prominent people to find stories.
The inquiry has two parts, the first of which is examining relations between the press, politicians and police, and the conduct of each. It will consider the extent to which the current regulatory regime has failed, and whether there has been a failure to act upon any previous warnings about media misconduct.
The second part will look at the extent of unlawful or improper conduct within News International and other media organisations. It will also examine the way in which any relevant police force investigated allegations relating to News International, and whether the police received corrupt payments or were otherwise complicit in misconduct.
It will also consider the role, if any, of politicians, public servants and others in relation to any failure to investigate wrongdoing at News International.
The remit also includes broadcasters and social media networks.