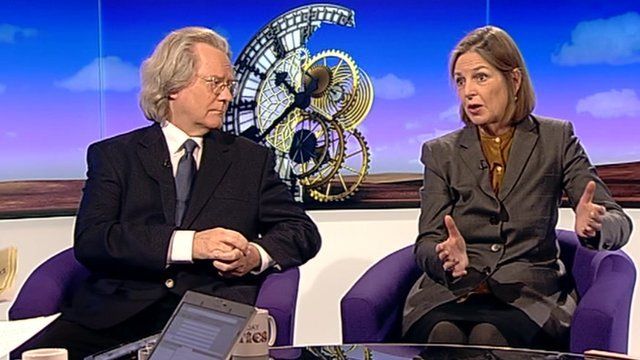 Video
Private universities: AC Grayling and Tessa Blackstone
AC Grayling argued that students' comments on Facebook and Twitter - and how their degrees were accepted in the workplace - would help regulate private colleges such as the New College of the Humanities, which he set up.
But Tessa Blackstone, a ex-Labour education minister in the Lords and former University of Greenwich vice chancellor, said they were not needed in the UK and she did not expect a lot of them to be set up, although she added she was not opposed to them in principle.
They spoke after a Daily Politics film from the University of Buckingham.
MORE FROM THE DAILY POLITICS
More clips and news on our BBC website; 'like' us on Facebook page; follow us on Twitter
Go to next video: Could we see more private universities?