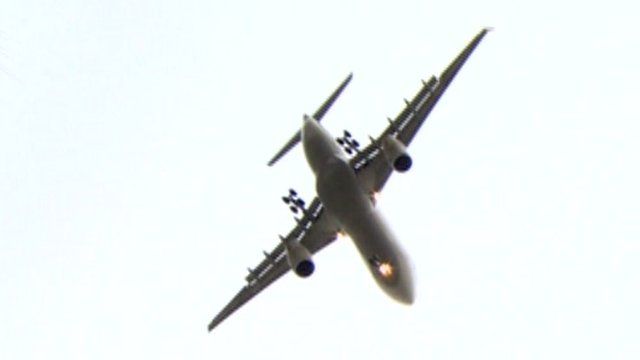 Video
Heathrow by-election: Feltham and Heston candidates
The first test of the political impact of the chancellor's Autumn Statement could come in the west London by-election caused by the death of Labour MP Alan Keen.
Dubbed the Heathrow by-election, Feltham and Heston has a been a Labour seat for nearly 20 years, but UKIP have high hopes.
Adam Fleming spoke to Labour's Seema Malhotra, Conservative Mark Bowen, Liberal Democrat Roger Crouch and UKIP's Andrew Charalambous.
Complete list of candidates: David Bishop (Bus-Pass Elvis Party), Mark Bowen (Conservative), Andrew Charalambous (UKIP), Roger Cooper (English Democrats), Roger Crouch (Liberal Democrat), David Furness (BNP), Daniel Goldsmith (Green), George Hallam (London People Before Profit), Seema Malhotra (Labour)
MORE FROM THE DAILY POLITICS
More clips and news on our BBC website; 'like' us on Facebook page; follow us on Twitter