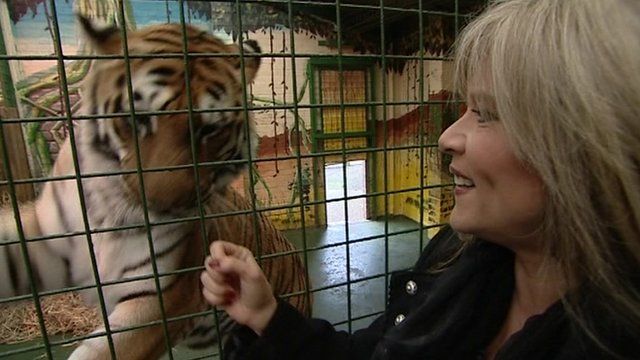 Video
Sam Fox's appeal to save the tigers
Even though it's illegal, the trade in tiger parts is still taking place all over the world.
There is a risk that wild tigers could become extinct in the next 20 years.
The singer and former model Samantha Fox has taken up the cause and as she explains here, time is running out.
Each week, the Daily Politics offers a platform to a well-known person to make a film with their views on a subject before interviewing them in the studio.
Famous faces on the Daily Politics Soapbox
MORE FROM THE DAILY POLITICS
More clips and news on our BBC website; 'like' us on Facebook page; follow us on Twitter
Go to next video: Why phone hacking could kill off PCC