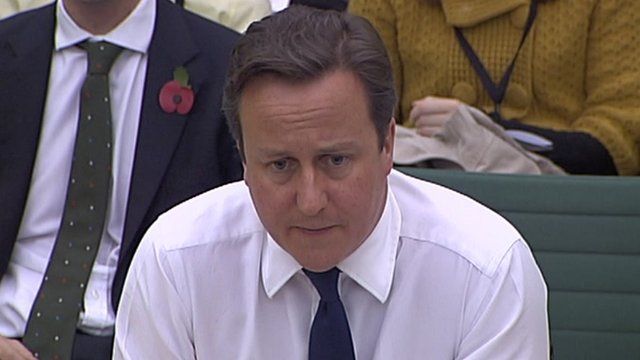 Video
UK Border Agency activity unacceptable, says David Cameron
The prime minister has said that the unauthorised extension of the relaxation of UK border checks was "unacceptable".
Three officials have been suspended after fears that some illegal immigrants, suspect criminals, or even potential terrorists entered the UK without proper scrutiny.
Giving evidence to the liaison committee of senior MPs, David Cameron said that the Home Secretary's initial pilot scheme to relax immigration controls was "in some ways successful" but there was "activity going on by the UK Border Agency that was not acceptable".
Go to next video: May 'not resigning' over border row