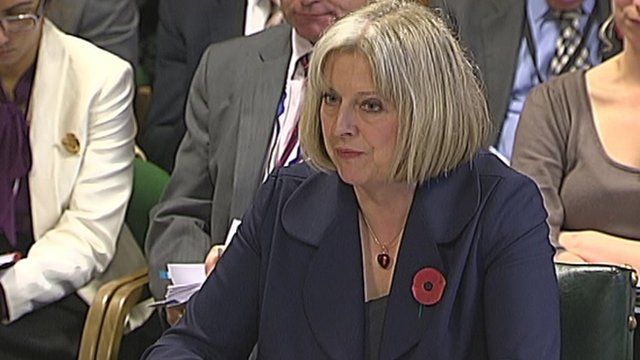 Video
Theresa May 'not resigning' over border row
Home Secretary Theresa May has been defending her decision to relax immigration controls this summer, and has told MPs it did not put border security at risk.
Under the scheme agreed by ministers, border officials were allowed to use discretion to judge when to open the biometric chip on the passports of people from within the European Union to check a second secure photograph.
However, Mrs May said the relaxing of checks had gone beyond what she had authorised - without ministerial approval.
She told the Commons home affairs committee that she would not resign over the row.
She said she took responsibility for her actions but UK Border Force boss Brodie Clark must "take full responsibility for his actions".
Go to next video: Border checks 'regularly abandoned'