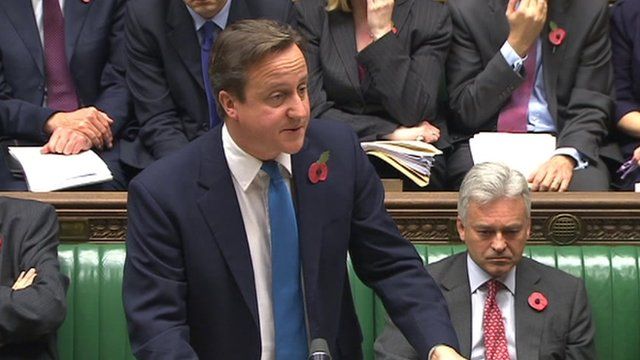 Video
David Cameron: UK will not fund eurozone bailout
Prime Minister David Cameron has repeated his pledge that no money from the UK will be used to support a eurozone bailout, saying that the IMF would not finance any rescue deal.
Speaking in the House of Commons, he said it was right for the UK to support the International Monetary Fund as it had "a vital role to play in supporting countries right around the world that are in economic distress".
His comments came as he reported back to parliament following the G20 summit in Cannes, at which several nations - including the UK - agreed in principle to increase their contributions to the IMF to try to stabilise the world economy.