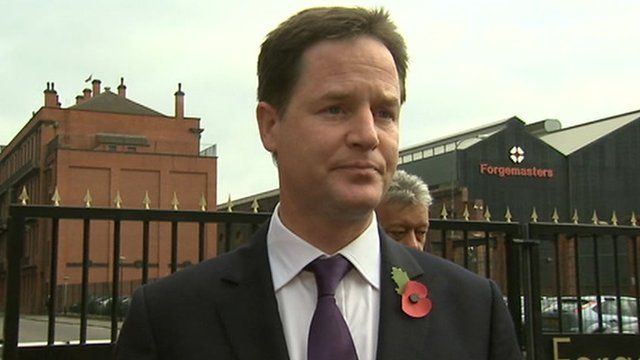 Video
Nick Clegg: 'Labour should stop talking down the economy'
The Deputy Prime Minister Nick Clegg has accused Labour of 'talking down the economy' by criticising the Government's growth strategy.
He was announcing which businesses would benefit from a share of a £950m investment the government has offered to create and support more than 200,000 jobs across England.
Labour said it was far less than they would have spent on supporting companies, and claim many of the firms previously given grants had yet to see the money.
Labour leader Ed Miliband said the government's plans were "too little too late".
Nick Clegg dismissed those suggestions, as he visited Sheffield forgemasters plant, one of the firms which would get a share of the money.