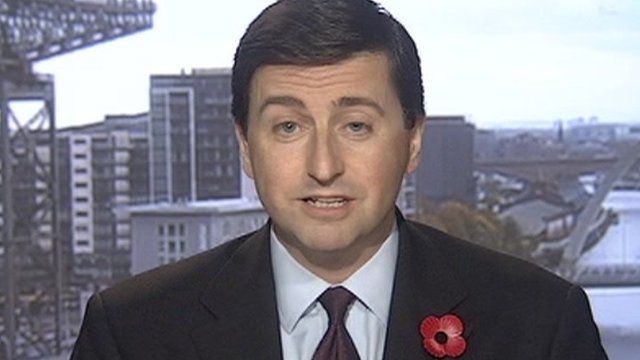 Video
Alexander: 'Clegg and Cameron disagree over Europe'
Shadow Foreign Secretary Douglas Alexander has criticised David Cameron and Nick Clegg for being "in such obvious disagreement on so basic an issue" as Europe.
Deputy Prime Minister Nick Clegg has warned it would be "economic suicide" for Britain to "retreat to the margins" of Europe.
On Monday, 80 Conservative MPs defied the prime minister by backing a referendum on the UK's EU membership.
David Cameron has denied this showed the coalition was divided on whether any powers should be repatriated.
Mr Alexander told Jon Sopel on the BBC's Politics Show that "they look as if they are speaking on behalf of different governments, not just different parties, and that is bad for Britain".