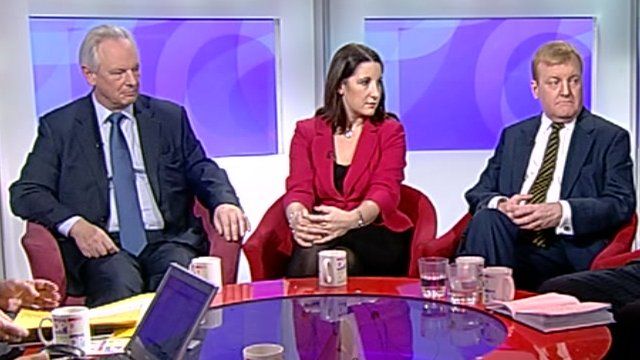 Video
Repatriating EU powers to UK: Maude, Reeves and Kennedy
Cabinet Office Minister Francis Maude said greater fiscal union of the eurozone "may be" a gateway into a repatriation of powers.
But he told Andrew Neil the "government does not have a policy at this stage on whether we will seek to get, or whether there will be an opportunity even, to seek some repatriation of powers".
He was debating the problems in the eurozone with Labour's Rachel Reeves and Liberal Democrat Charles Kennedy who was asked about his previous support for the troubled currency.
MORE FROM THE DAILY POLITICS
More clips and news on our BBC website; 'like' us on Facebook page; follow us on Twitter
Go to next video: Commons clashes on European issues