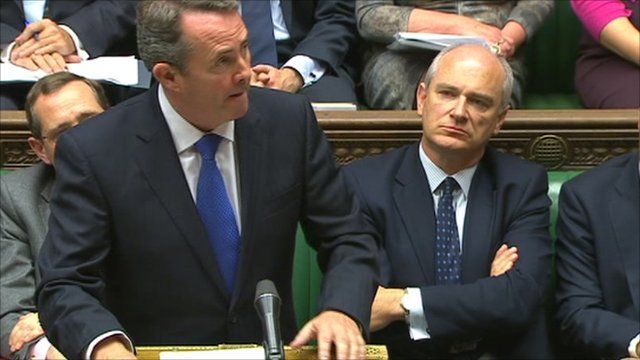 Video
Defence Secretary Liam Fox's statement to Commons
Defence Secretary Liam Fox has given a statement in the House of Commons regarding his working relationship with Adam Werritty.
Mr Werritty, who has no government role or national security clearance, has sat in on several meetings with Mr Fox, and brokered another meeting, between Mr Fox and businessmen in Dubai in June.
Mr Fox told the Commons he had met Mr Werritty at the Ministry of Defence 22 times in 16 months, and had also met him "in the margins" of 18 visits overseas, for which he apologised:
"I accept that it was a mistake to allow distinctions to be blurred between my professional responsibilities and my personal loyalties to a friend and, Mr Speaker, I am sorry for this. I have apologised to the Prime Minister, to the public and at the first opportunity available, to the House."
Go to next video: Has Liam Fox broken the rules?