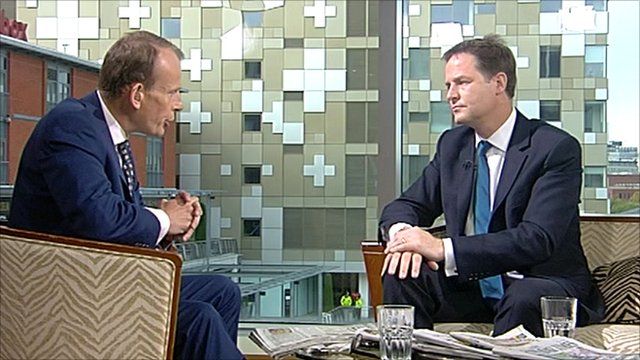 Video
Nick Clegg: Immoral to drop 50p tax
It is not "morally or economically right" to lower the tax burden on the wealthiest without first finding ways to reduce the burden on those on lower incomes, Deputy Prime Minister Nick Clegg has said.
He told The Andrew Marr Show that the 50p band of tax, which applies to the top 1% of earners, would stay unless the government could also "find other ways" to make sure the wealthiest "pay their fair share".
The 50p rate on earnings over £150,000 was introduced as a temporary measure under the previous Labour government. There have been calls in recent weeks for it to be axed over suggestions it was harming the UK economy.
You can watch the Andrew Marr Show in full on the BBC iPlayer