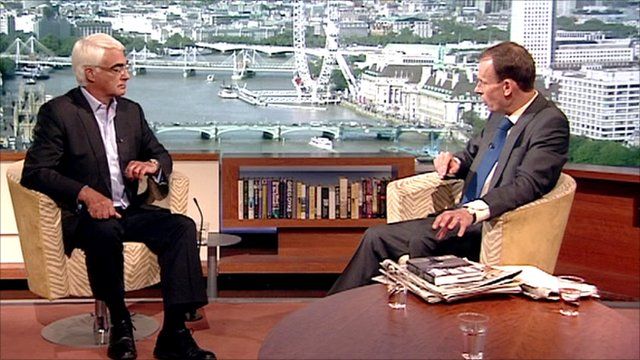 Video
Brown attack was 'deeply unpleasant'
The former Labour Chancellor, Alistair Darling, has given his first broadcast interview since extracts of his memoirs were published.
He told The Andrew Marr Show how his relationship with Gordon Brown deteriorated during the 2008 banking crisis, after Mr Darling publicly said that Britain was facing its worst recession in 60 years.
The former Chancellor said that disagreements about how to deal with the crisis led to "debilitating" attacks from figures in the Labour Party.
You can watch the Andrew Marr Show in full on the BBC iPlayer