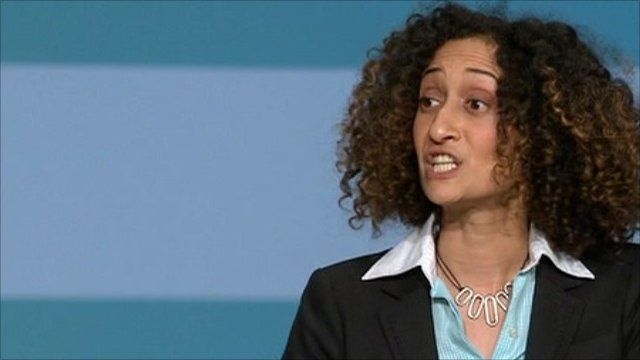 Video
Teacher Katharine Birbalsingh on her Tory conference speech
Katharine Birbalsingh was a deputy head in an inner city London school but everything changed at the Conservative Party Conference where she received a standing ovation following her speech on a "culture of excuses" in state education.
She no longer works as a teacher but she continues to highlight problems she sees in British schools.
The former teacher says competition is needed in the classroom and adds: "Children need to be allowed to fail so that in the end they can succeed."
Each week, the Daily Politics offers a platform to a famous person to make a film with their views on a subject before debating their ideas in the studio.
Famous faces on the Daily Politics Soapbox
Go to next video: Teach First scheme 'boosts results'