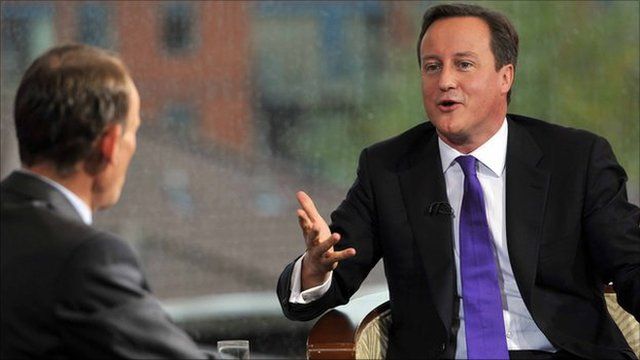 Video
David Cameron: "We're going to be extremely tough"
The Prime Minister has outlined planned reforms to the welfare state. Speaking on the Andrew Marr Show David Cameron described how the single benefit would work.
He said it would cost money but it had "the capacity to save huge amounts of money because it'll end a lot of the fraud, a lot of the error, a lot of the waste".
The Prime Minister said they were going to be "extremely tough" and that if people on benefits were offered a job they would have to take it, or stop claiming benefits.
David Cameron also discussed the advantages of the coalition, the possibility of a double dip recession, the NHS, the defence budget and Ed Miliband.
Watch the full programme on The Andrew Marr Show website.
Read the transcript of the interview with David Cameron
Go to next video: Cameron 'will not take risks with defence'