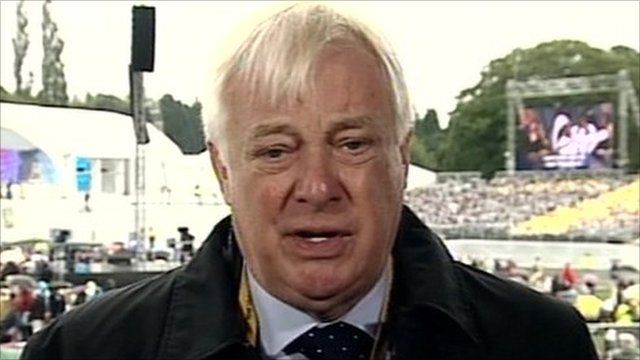 Video
Patten: "Faith does matter"
Lord Patten, the coordinator of the Papal visit, has told Andrew Marr that there is a "gulf" between "the language of the allegedly liberal intellectuals" and the leaders of faith groups.
The Prime Minister's personal representative to the Papal visit said that "some of the edge to the debate about this visit has been slightly unpleasant" and that some people might in retrospect be ashamed of their comments.
Lord Patten also said that although religion doesn't have "every single answer to contemporary problems" it still has a role in public debate.
Watch the full programme on The Andrew Marr Show website.
Read the transcript of the interview with Lord Patten.