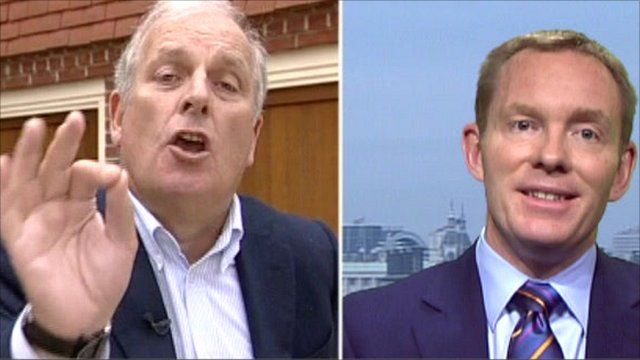 Video
Chris Bryant and Kelvin MacKenzie spar on phone hacking
Former Labour Minister Chris Bryant and former editor of The Sun Kelvin MacKenzie have sparred on the BBC News Channel on the issue of tabloid phone hacking.
The Metropolitan Police has said new material on hacking has emerged that would be considered by officers investigating the allegations, which first surfaced last summer.
Former News of the World reporter Sean Hoare has alleged that former editor Mr Coulson asked him to hack into phones - a claim Andy Coulson denies.
Labour was using the issue to launch a personal attack on Andy Coulson, who is now press chief at 10 Downing Street, Kelvin MacKenzie said.
Go to next video: Theresa May on hacking claims