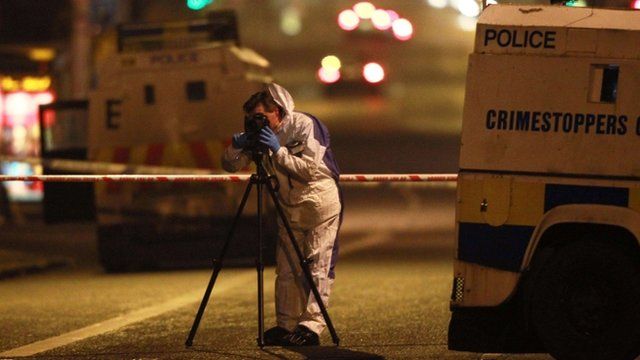 Video
NI politicians 'must be held accountable'
Loyalists have held street protests since last Monday's decision by the city council to stop flying the union flag as a matter of course.
Last night in east Belfast, masked men attacked an un-marked police car with a petrol bomb while an officer was still inside.
The policewoman escaped uninjured.
Terry Spence, the chair of the Police Federation of Northern Ireland, told The World at One presenter Martha Kearney that politicians were not free of blame: "Regrettably, some politicians have a lot of questions to answer as to why people have come on to the streets in Northern Ireland."
"There is absolutely no doubt that there has been encouragement from political parties for people to come out onto the street... they must be held accountable for their actions."
Mr Spence condemned the actions of the protesters against the police: "What happened last night was nothing short of a despicable act, barbaric in the extreme."
And he added: "The police are on the frontline... 29 of my colleagues have been injured in the last week."
"Police are stretched to the limit in trying to prevent this disorder... What has happened is quite disgraceful."